Bankruptcy
Let us help you determine if bankruptcy is the best option for you.
Bankruptcy may be the best option for you, but it depends on your circumstances. We have a wealth of experience that we can share with you and can give you an honest assessment. We are driven to make sure you have all the information you need to make a decision that is in the best interest best interest for you and your family.
Hard financial times can leave many people feeling like they don't have options. San Antonio bankruptcy attorney, Ricardo Ojeda, helps you identify the options available to you and guides you through the process step by step. Ojeda helps individuals, small businesses, sole proprietors, limited-liability companies and partnerships fight creditors, liquidate debt, and navigate the intimidating world of bankruptcy.  Specifically, Ojeda helps individuals and businesses facing:
Foreclosures
Repossessions
Creditors
Lawsuits
Wage Garnishments
Bankruptcy
Ojeda evaluates each case on an individual basis and develops a legal approach that works best for your situation.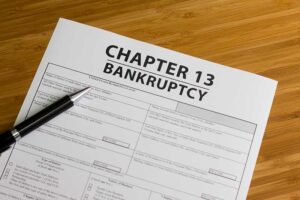 What is Bankruptcy?
Bankruptcy is a legal proceeding often initiated by a debtor who is unable to meet their credit obligations. There are different types of bankruptcy including Chapter 7 Bankruptcy, Chapter 11 Bankruptcy, and Chapter 13 Bankruptcy. Ojeda can work with you to determine if bankruptcy is right for you and, if so, which option is best for your situation.
Should I file for bankruptcy?
Bankruptcy is not always the best option for every person, nor is it the only option for addressing debt obligations. Each situation is unique, which is why it is important to speak with an experienced bankruptcy attorney who can help you evaluate your financials and determine the best solutions for you.
Can I file for bankruptcy myself?
You do not need to hire an attorney in order to file for bankruptcy. However, bankruptcy law is incredibly complex and always changing. It is best to work with an experienced bankruptcy lawyer who can advise you on the best options and how to prepare for the legal process.
Have questions about whether or not bankruptcy is right for you? Contact us today to schedule an appointment and receive a free estimate.